Cinema and studio projection screens and frames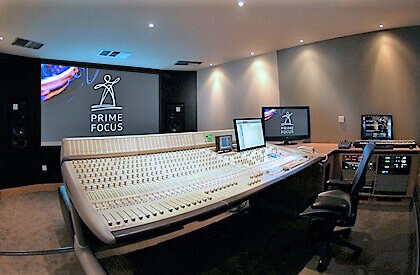 Camstage has an excellent reputation and a great deal of practical, hands-on experience in fitting and maintaining all types of cinema projection screens. We have worked with many different types of client in a wide variety of venues all over the world.
This experience gives us an in-depth understanding of what works and what doesn't. We draw on this to make sure you get the right screen and the most elegant fixing for your needs. We're only interested in the highest quality screens and frames. That's why we design and make our own bespoke frames as well as sourcing them from trusted, reliable suppliers with many years' experience.
Camstage's knowledgeable in-house team carry out all installations, whether it's for a multiplex cinema, screening room, school, community hall, conference suite, one-off event, or high-end home cinema.
Projection screens come in three main types – front, 3D or rear projection. There are also different screen surfaces - each with different optical effects including acoustically transparent projection screen. The choice of screen type and surface depends on intended use and available space.
Our clients for cinema projection screens fall into four main user groups:
Take a look at the group closest to your interests to find out more about how we can help you.