Blackout blinds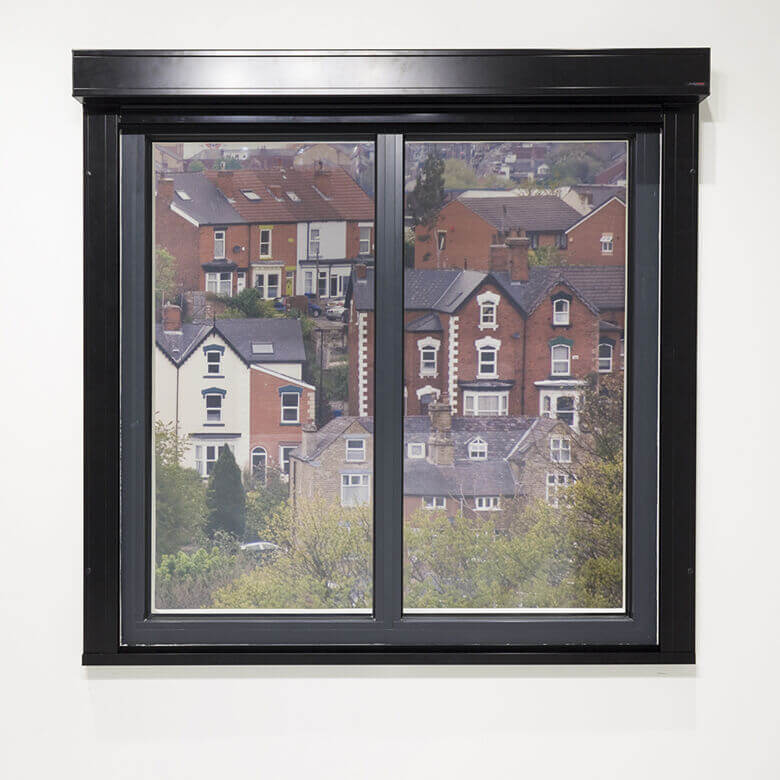 Camstage strives to deliver 100% blackout for theatre and cinema with 2 types of blackout blinds.
A blacked out room gives an optimal projector or lighting performance. With this in mind, Camstage offers two types of systems: Manual and Electric. The manual option is a child-safe detachable crank handle with a 1:5 gear mechanism. The electric system is an electric 230v AC power unit with touch buttons. Both units are quiet and most importantly reliable.
Camstage's blackout blinds are ideal for commercial environments and perfect for education and healthcare settings, custom built to order and installed by our in-house engineers.
Specifications
The housing for these systems are a heavy duty aluminium cassette with sturdy aluminium barrel. The side channels have 75mm pile-seals and baffles and are professionally finished with hard wearing black powder coat paint. There is a bottom channel fitted with pile-seals for light sealing.
The fabric is durable and 100% blackout and has a heavy-duty bottom bar. Each unit comes with added peace of mind that all fabric are flame retardant throughout.
The unit has a maximum width and drop of 3600mm for 100% blackout. Larger unit sizes are available with Dim Out fabric. Dim Out fabrics are lighter in weight but still offer a great solution to decreasing excess light in a room.
Options
There are further options for the units to make them unique to your venue. These units can be powder coated in any RAL colour (black is standard). The bottom channel can be removed to fit seamlessly with the windowsill. The manual crank handle can be fixed to the unit. The electric unit has touch buttons as standard however there are options for a radio remote or a group control system.
There's a range of fabrics to choose from including four 100% Black Out materials with 57 colours and three Dim Out materials with 86 colours. There is a full range of fabrics which all provide different transparencies for the finish you are looking to achieve. All the materials are fire retardant, easily wiped clean and most are suitable for moist conditions.