Acoustic wall systems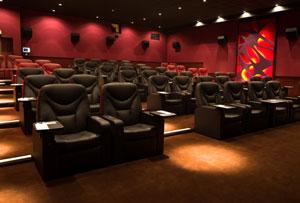 Acoustic wall systems are a Camstage  speciality and we use three methods. Our decorative ClothGrip™ sound absorbing panels also known as acoustic panels are used by a wide variety of clients to control sound in many different environments from multiplex cinemas and professional theatres to TV, film and sound studios. While our pleating systems are used mainly in cinemas, they are also used in clubs, and traditional theatres.
In fact our acoustic wall systems are used wherever it's necessary to control sound or to improve audio quality.
Sound absorbing panels
We've installed sound absorbing panels in school and community halls, conference suites, office buildings, and crematoriums.
We use only the highest specification materials in the sound absorbing panels for our acoustic wall systems.  The core is made from Camtek – our own melamine-based acoustic foam. Lightweight and flexible, Camtek provides a high sound absorbency and has a Class '0' fire specification.
Our sound absorbing panels look good too and are a cost-effective way of restoring or transforming a space. Cables and wires are instantly covered without the need for electricians and plasterers.
Pleating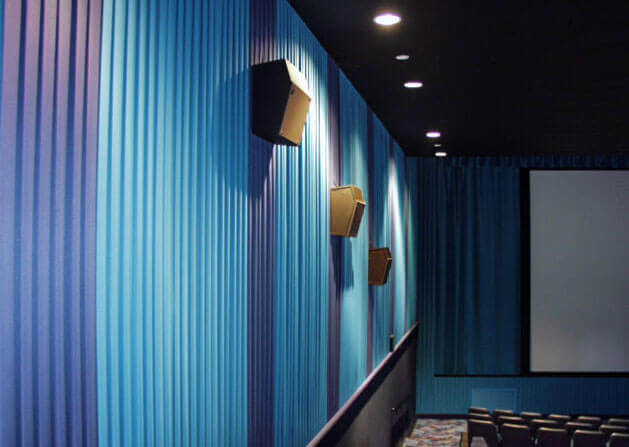 Pleating also known as acoustic cloth wall pleating is used for cosmetic and acoustic purposes in a variety of venue types including night clubs and casinos  - particularly if they want an opulent, sumptuous look. It can also be used to hide cracks and imperfections in walls in older buildings.
In theatres, bingo halls, cinemas, and studios, pleating is used to improve the acoustics.
The pleating is done in situ and the acoustic treatment is placed behind. The treatment we use is either Camtek foam or an acoustic slab known as rockwool or Lamaphon.
Perimeter tracks and curtains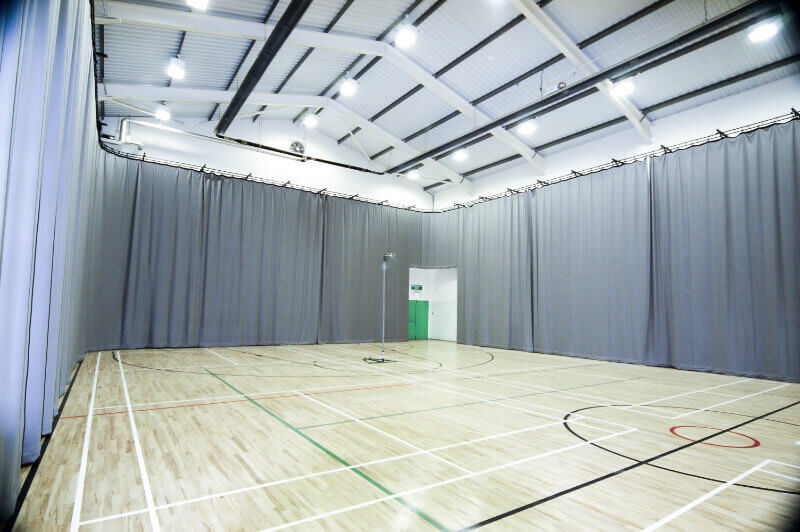 This is a neat and cost-effective way to convert a space such as a sports hall into a conference room in a matter of minutes. The curtains will acoustically balance the room and hide all the equipment as well. It can be quickly and easily reverted back to its primary use by retracting the curtains into their 'parked' position.