Projection screen surface replacement.
One thing we do a lot of at Camstage is projection screen surface replacements, it might be for your mainstream cinema or it may be for your theatre with a large format roller screen. Big or small, we are here to help. Did you know, we installed Europe's biggest screen at the Arcadia in Milan! Check it out below.
Over time screen surfaces deteriorate, some of the time it is by environmental effects that screens lose gain meaning the projector needs to work harder to get good vibrant images on the screen. Sometimes, unfortunately it's from vandalism, somebody throws a soft drink, food or purposely rips the screen surface. There can be accidents, or incidents at the workplace, such as somebody deploys the roller screen leaving something underneath it, the screen strikes it and the damage is done.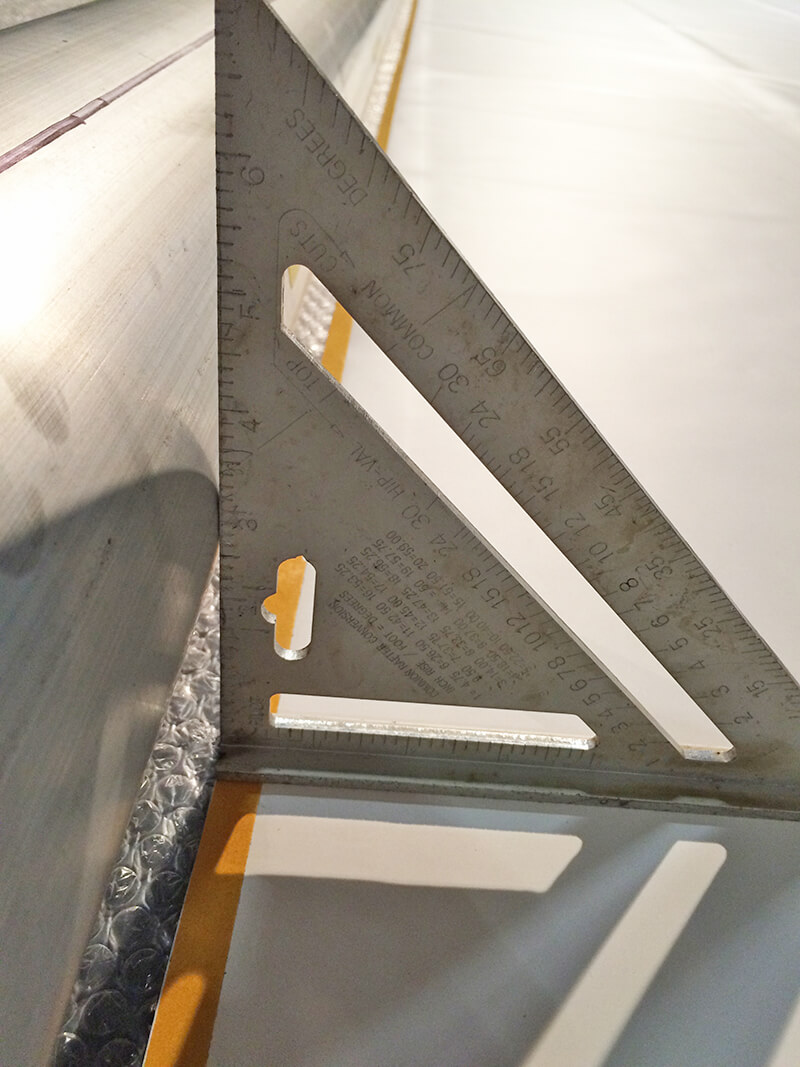 If you know the size and type of screen surface you need, we can order it immediately, send us photos of the installation area then we arrange a crew to come and install it no matter what size. If you don't know the size or type one of our surveyors or engineers will come down to the site and measure this for you. It's all part of our service.
Large format roller screens
We have installed many types of large-format roller projection screens including Harkness Denhams, Elstreets and Screen International Cine-Pros and Major Pro C's. We supply and install all types of screen surfaces including painted black masking, perforated screens, matt whites, gain screens, 3D screens or Rear projection screens. Changing a large format roller screen surface usually takes about a day, once installed we adjust the mechanical limits so the screen surface deploys exactly where it has done before.
Web and eyeletted projection screen surfaces
We work with all mainstream cinema operators including Odeon, Vue cinemas, Picturehouse, Showcase, Empire,
We work with all mainstream cinema operators including Odeon, Vue cinemas, Picturehouse, Showcase, Empire, to name a few. If you need to replace the screen surface in your venue, usually projection screen surface changes take a few hours. We can work at any convenient time so you don't need to lose any showings.
We supply and install any type, size or format screen, including acoustically transparent woven screens.
Alternative projection screen surfaces and types.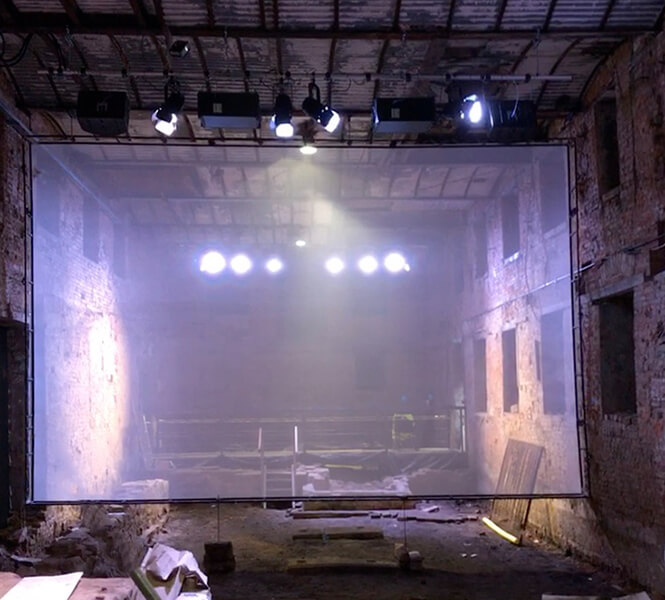 Stapled
Velcro
Snap buttons poppers
Pocket
Perimeter bar
Cloth projection screen surfaces
Over the years we've come across supplied and installed many types of screen surfaces. So if you are unsure which surface you have, just send us a few photos we can try and work this out for you. Alternatively, if you are unsure what screen is right for you, we would be happy to advise this and we'll see how to proceed and get the job done! Most of the times screens can be changed on site but sometimes a screen has to be taken off site to fix e.g snap button projection screens.