Acoustic Foams and Tiles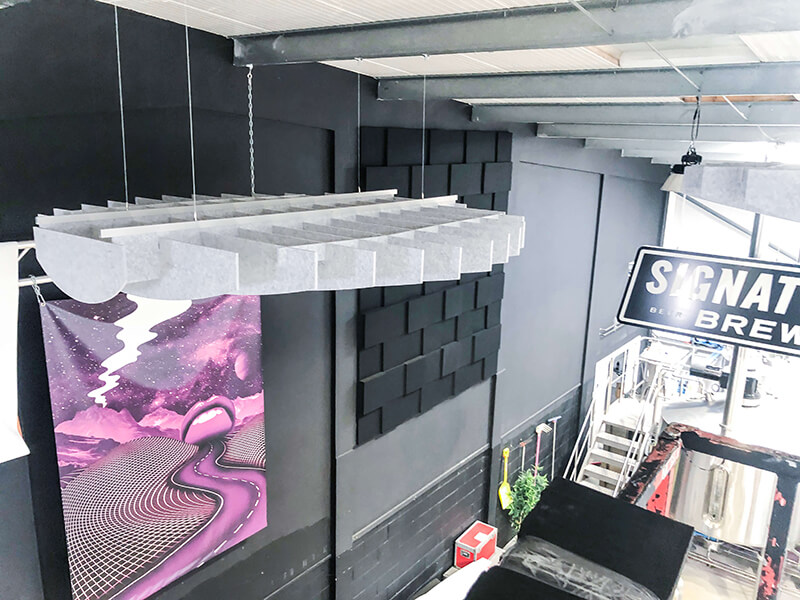 Acoustic foams and tiles are generally used to reduce reverberation in many professional sound industry settings including recording studios, foley rooms, control rooms, mixing rooms, sound studios and vocal booths. Acoustic tiles are suitable for podcast rooms, schools, offices, or any spaces where there is a critical listening environment or where noise is an issue.  
We have a growing number of influencers and YouTuber's converting rooms at home becoming their new podcast studios. Sound leakage and noise reverberation is becoming more of an issue. For example, you live in an apartment block, whilst your neighbours support your success, they don't need to hear you recording every episode. Soundproofing and controlling the noise can be difficult, but it's no challenge for us. We can support you in your progressing career and assist you with our expertise in noise control and perhaps, even influence you!
Each space is different which is why we have a selection of different sound proofing foams and products, such as Pyramid foams, Egg crate foams, Convoluted foams, Ridged foams, Hexagon foams, Anechoic Wedges and more. Some of our foams are lightweight Basotect Melamine foam or Polyurethane foams. So if you're looking for an upgrade for your recording area, or would like to soundproof your home, we have a solution for you. These can be easily installed as they can be cut to size and stuck onto your walls. Not only do your products look great and professional, the do the job too! Safety is always our top priority, so all of our foams have a Class 'O' flammability so they comply with current legislations.
Contact one of our specialists in the office today and we can send you samples of our products! Get one of our team to come down measure up your facility and our dedicated in-house installation team will install and create you a new space in no time at all.