PAT Testing for Theatres, Community Spaces & Auditoria.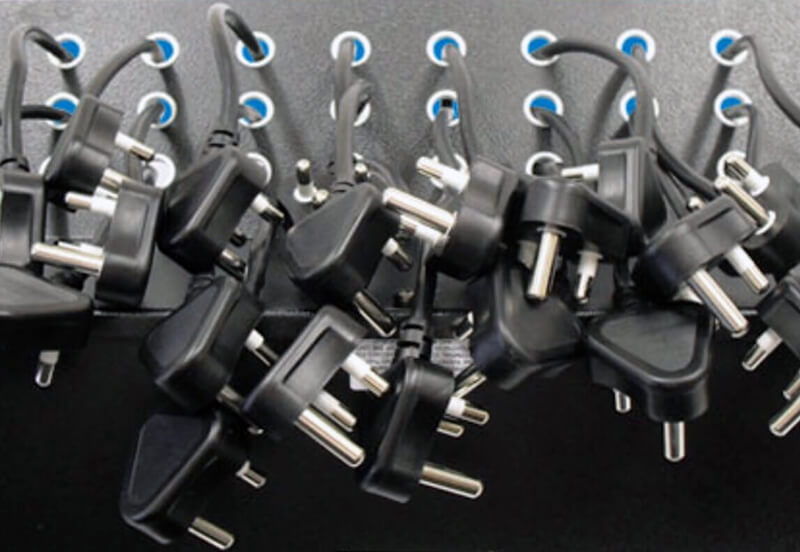 Camstage offers PAT testing services. PAT Testing (Portable appliance testing) is the method where electrical products are checked to make sure they are safe to use. Regular PAT testing helps to make sure electrical products are maintained and safe for use in their working environment.
Faults in electrical equipment can cause hazards in the workplace, potentially resulting in fires, damage or even deadly injuries. Sometimes it's simply best to check it than chance it.
Many insurance companies now require equipment to comply with current rules written in the law.
There is currently no strict requirement for products to be PAT tested. However, there are Health and Safety rules and guidelines put in place that say businesses have to make sure their products are safe to use. This usually means that PAT testing is the best, quickest and cheapest way to check your products are working at their best, and safely!  PAT testing is recommended every one to two years.
Not sticking to the guidelines can result in business owners facing fines of up to £5,000 or time in prison. So even though PAT testing is not legally required, it helps to protect you from fines or imprisonment.
With our fully qualified engineers we can now offer the PAT testing service for all school stages, multi-use venues, nightclubs, professional theatre, and businesses.
What is included in our PAT testing service?
A fully qualified PAT testing team to visit your business premises.
Stage equipment will be tested with our approved test equipment.
Each PAT tested product will be given a Camstage PAT Tested Approved Label.
PAT Tested items will be given a safety certificate once complete.
An example of the products we can PAT test for you are.
Lighting Bars.
Stage Lights.
Electrically operated stage winches.
Electrically operated projection screens.
Motorised curtain tracks.
LOLER inspection
Our PAT testing service can be done at the same time as any preventative maintenance service inspection or LOLER inspection.
​