Deep curved and 360° projection screens frames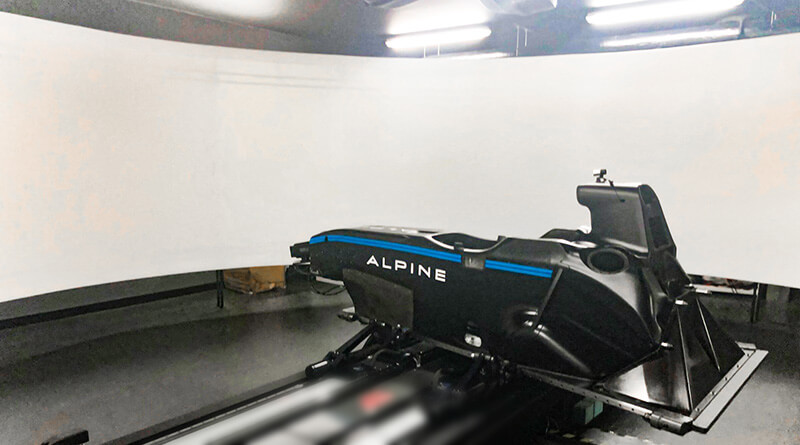 Because our deep curved and 360° projection screens frames are made bespoke, we are able to make these screens almost any size, to your exact requirements.
Deep curved and 360-degree projection screen frames are the new innovative experience, they are a fantastic way to immerse your customers in this new-world technology. This technology has emerged recently in the last few years and has taken the industry by storm. Camstage has produced these types of screens in many different spaces such as theme parks and more.
Over the years we have worked with many organizations, such as the likes of:
The MOD making a 360-degree tank simulator.
Formula One racing teams with a full field of vision racing car simulators.
Aeroplane manufacturers showing off what their planes can do by surrounding potential clients with a 180-degree insight screen.
3D content producers with new technologies like arcade games, golf simulators.
Amusement parks and resorts giving their fun-loving thrill-seeking visitors an immersive experience.
Museums bring to life the Natural World or First World War experience of life in the trenches not to mention a moonwalk floating through space.
Most of the time we are working with forward-thinking AV companies trying to bring their client's visions to reality, this can only be achieved by working as a team bringing forward our knowledge integrating with their wisdom.
Expo 2020 in Dubai will feature the world's largest rear projection screen frame supplied and manufactured by Camstage. Together with our client and the architect we were able to create this world-first screen exceeding the end user's vision.
Together, let us make it happen.