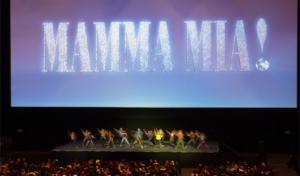 Indoor and outdoor projection screens for special events
Camstage has worked on many high-profile events, supplying and installing indoor and outdoor projection event screens for film premiers and pop concerts, major sporting events, and countless other occasions.
The top event organisers trust us to design and install exactly what they need. They know we are professional, highly organised and will work to their schedule. That's why they come back to us time and again.
We understand the highly pressured environment you work in as an event organiser. For a start, each project involves several different teams of people, each working on their own area. So our first task is to establish trust, understanding and respect. Our common goal is to make your life less stressful by delivering a high-quality job within your timeframe.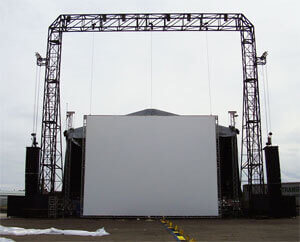 You tell us what you want and we'll advise you on the best way to achieve it. Using our vast experience of all types of events, we'll design and install exactly what you need, when you need it.
  We can supply anything including 3D and outdoor projection screens: the type and surface will depend on the circumstances. For instance we have to think about the weather and light conditions, and the time of day the screening will take place. We take everything into consideration and leave nothing to chance.
  We can fit an elegant and safe frame to whatever screen you choose – we'll supply whatever you need to fit with your theme. For instance some clients have asked us to install products such as delicate 3D screens into their own frames.