U, L, Z shaped and divider tracks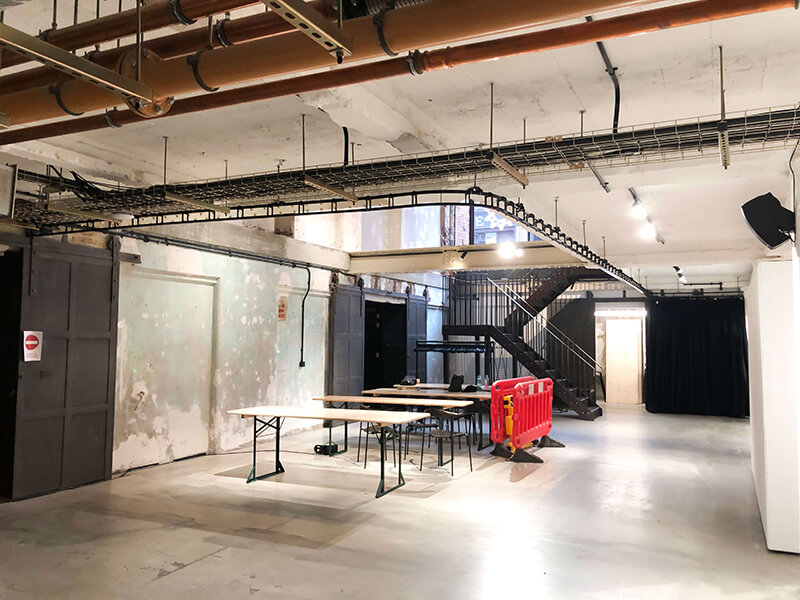 One of the many applications of a U, L, Z shaped and divider tracks are essentially to make a large room smaller. For example, think of a hospital bay, each of them have an L or U shaped track creating their own private cubicle. Oh, and if you're wondering yes, we do supply and install tracks in Hospitals, Laboratories and even Veterinary Hospitals.
These tracks can be installed in most venues, teaching facilities, universities and colleges. Imagine dividing your sports hall into four to six rooms for performance classes or even around badminton courts giving each client or class their own privacy.
Shaped tracks can be mounted in any orientation. There really isn't a limit for what shape you can have, one of our team can visit your venue to survey and discuss exactly what you're trying to achieve, or even send us a drawing be it simple or from an architect and we can help design your vision, maximising versatility in your venue.
Most venues can benefit from divider or shaped tracks, whether it be creating a venue for individual meeting rooms or making areas more personal for one-to-one classes. Our curtain tracks can be installed almost anywhere, Parish Halls, Community Centres, Places of Worship and Offices. Depending on what you're trying to achieve in your space these tracks can be cord operated, walk along, or even electric.
Tracks are custom built to order, they can be wall-mounted, ceiling-mounted, mounted to 48.3mm barrel, or a mix of all by our in-house engineers.