Stage equipment including stage grids and bar systems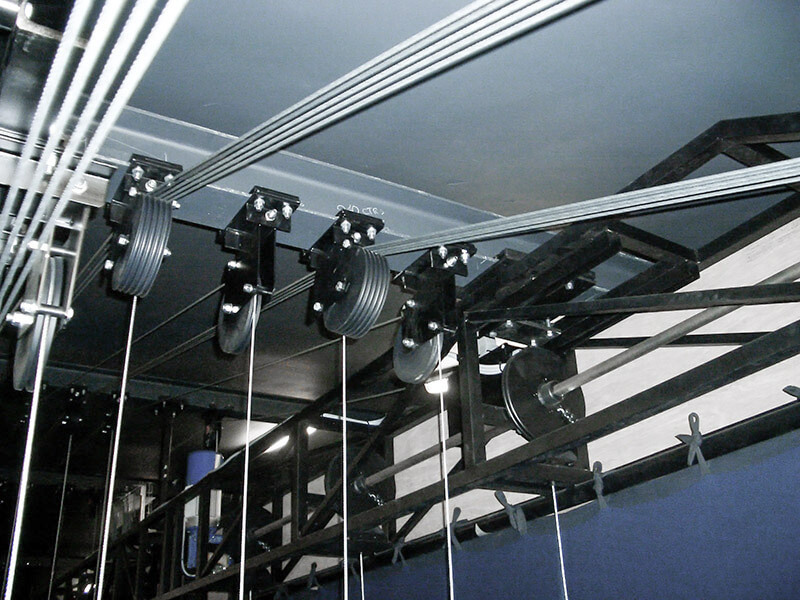 Camstage designs, supplies, installs and maintains all types of stage equipment from off-the-shelf to bespoke products. Our clients range from the most exacting professional theatres and touring companies to school and community halls. Our professional clients often ask for the seemingly impossible but we listen very carefully to what they want then make it happen.
Safety is our priority and we supply only the industry's leading brands who have a proven track record. Everything we supply and install is load-tested and certified, and we carry out annual checks on all types of equipment for all our clients from school stages to West End theatres.
Stage grids
All professional and amateur theatres use stage grids. They provide designers and directors with a flexible framework, which allows them to suspend lighting and scenery above the stage.
But we also supply stage grids to non-theatre clients including airports and crematoriums. And if you need to control lighting or scenery, or even divide a room for multiple use, chances are you'll need a grid system too.
At our site visit we'll discuss what you want to achieve and assess the right type of system and equipment for you. Then we'll design, build and install a system that will give you the effects you want.
Take a look at our wide range of theatrical rigging equipment and components, then call us to arrange a site visit.