Lighting bars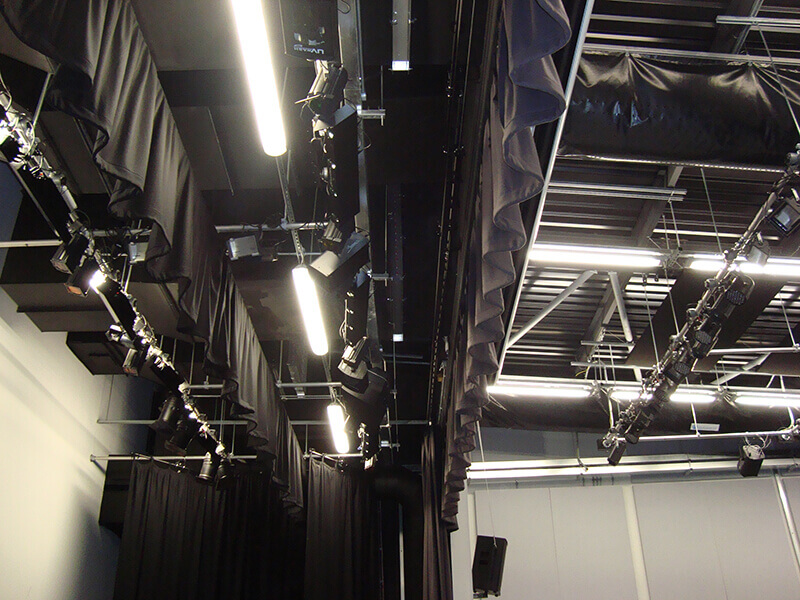 Camstage supplies a universal range of internally wired lighting bars (IWB) to any venue with a stage or auditorium such as theatres, schools and universities.  They are a cost-effective, robust well-manufactured way for our clients to create good quality, flexible systems.
Available in an extensive range of colours and textures to suit any surrounding, the bars are also popular for architect design houses, loft apartments, and shop displays.
Because they are internally wired, they can be easily operated from a control panel, including special effects.
They are designed with square, rigidly mounted ABS (thermoplastic) enclosures to reduce the risk of electric shocks. And they are available with a wide range of options including:
end or side-mounted termination boxes
multi-pin connector inlets
multi-core cables
flexible conduit
Square ABS enclosures are available in silver, black and white, and can be painted in other colours.
The choice of sockets is up to you including DMX. We can supply the bars in any length with a wide range of power and audio socket configurations. For example a six socket lighting bar can have 15amp with DMX, Commando with DMX, Commando, 15amp, Commando with DMX, and 15amp with DMX.
Curved bars, grids, ladder bars, non-standard shaped bars (Ts, Ls, etc), wired truss and trunking lengths can be manufactured to your specification.

All internally wired lighting bars are manufactured and tested in accordance with EN 60439-1 and CE marked under the Low Voltage Directive.
We'll supply you with a drawing which you'll need to sign-off before your order goes to manufacture, to make sure we meet your exact requirements.