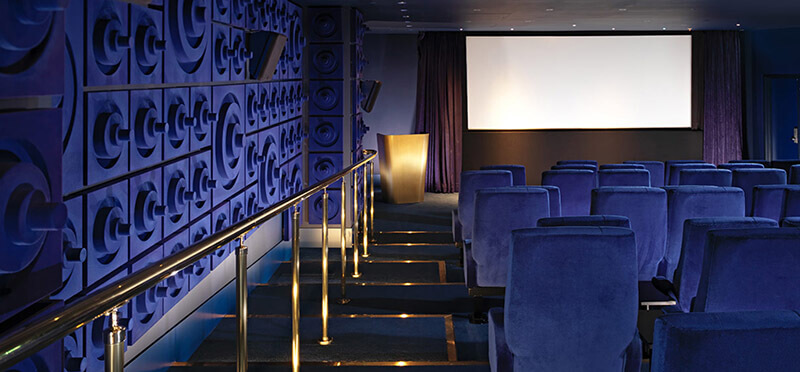 Professional cinemas
Camstage is one of the leading suppliers of cinema projection screens and frames, and work for all the UK's major cinema chains.
Because auditoriums come in all shapes and sizes, so too do cinema projection screens. So there's no such thing as one size fits all - each screen and frame is bespoke.
Our experienced in-house team will work with you to create exactly the right screen and surround for your space. And if you need them to, they can advise you on the correct screen surfaces for your environment and intended use. Click on the 'Screen surfaces' button above for more information
Each screen and frame will be installed by our team, and we also offer a repair and maintenance service.
There are many types of screen frames for professional cinemas including wrap (halo), fixed and moving masking for the side, top, bottom or  combinations. Click on the 'Frame types' button above to learn more in our Knowledge Base article