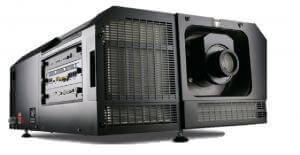 Projection and audio for professional and high-end home cinemas
Whether it's for a professional or home cinema, corporate or education environment, Camstage will help you create the best projection and audio system for your needs and budget.
From design through to installation, we'll use our experience and skill to make sure you get the right system with your choice of equipment. Once we have a full understanding of your project and you're happy with our recommendations and proposal, we'll visit your venue. We'll take measurements to calculate the size of lamp, lens and screen you'll need. We'll also advise you on speaker positioning to make sure you get the optimum sound.
We handle all types of projects, from standard through to more unusual installations. We've worked with UK's largest cinemas as well as low budget community spaces, through to high-end screening rooms.
Our services include consultancy, design - including CAD and specification, as well as supply and installation. And we supply digital and film projection equipment, sound systems and THX installations, all backed up by spare parts, maintenance and support.
We are up to date with all the latest developments in projection and audio, including Atmos – the latest offering from Dolby.