Maintenance, repair services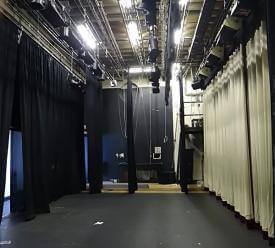 Camstage's experienced engineers carry out repairs to projection screen systems, stage curtain maintenance, as well as repairs and maintenance to stage grids and pulley bar equipment.
So if your stage curtains are jammed or the moving masking on your cinema projection screen won't work, we'll have you up and running again in no time. You don't have to be one of our existing clients either.
We offer 24-hour emergency support as well as a scheduled call-out service to all types of organisations from theatres and cinemas, to school halls and crematoriums.
Our telephone support team will find out how severe your problem is and will often offer short-term solutions until one of our engineers can get to you.
Our service contract known as preventative maintenance service inspections (PMSI) covers immediate repairs together with a schedule for work that will need to be carried out longer term. We also do a safety inspections report on all stage lifting equipment and systems.