Cinema and stage equipment suppliers for over two decades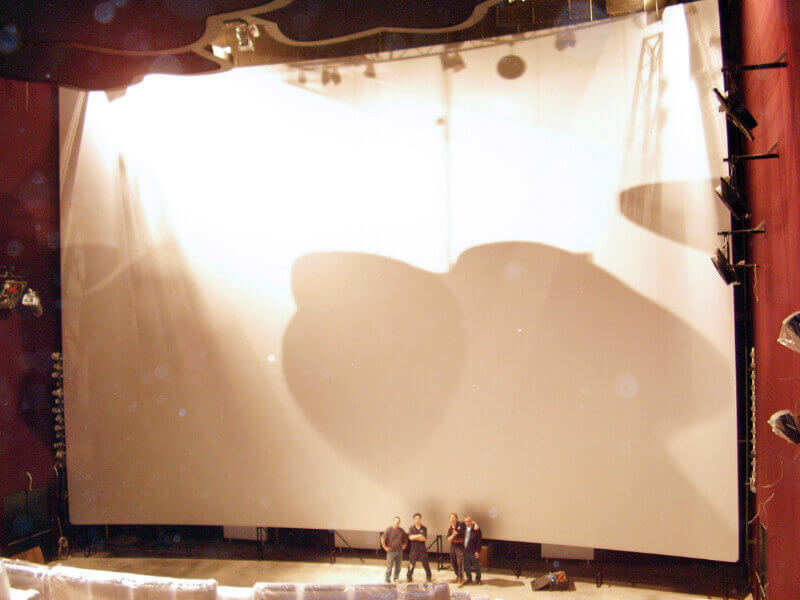 When Franco Camastra set up Camstage in 1989, he already had a wealth of experience in the cinema and theatre industry, as well as other organisations that needed stage equipment.
Suppliers to some of the largest professional theatre and cinema companies in the UK and abroad, they had handled most situations from the straightforward to the complex. They wanted to use this experience to bring clients' ideas to life: safely and within budget.
That desire is still at the heart of everything we do.
Our approach
Whatever you're working on, we'll make your life easier by giving you the guidance and advice to make the right choices.
Flexibility is an important element of our approach. We often have to accommodate the many different needs of an organisation while sticking to our main aim: completing the job to our client's budget and schedule.
We work mainly in public venues governed by strict regulations and standards. Safety is a priority so we need to understand who will be using the equipment and the space.
Our expertise extends beyond theatre curtains and cinema screen installation: acoustics is one of our specialities. Reverberation is a major consideration particularly in a large hall and we can advise you on the best way to control sound whatever the type or size of space.
Call-out service
But we're more than cinema and stage equipment suppliers. Our job doesn't end once we've installed the products. Our maintenance and repair service plan includes a 24-hour emergency call out for those times when the show really can't go on.  
Email us Sales-team@camstage.com  or call 01727 830151 for more information.