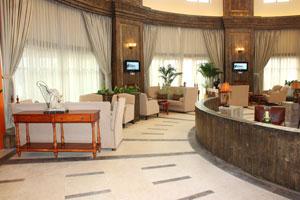 Contract, commercial office curtains for windows
Camstage designs made-to-measure window curtains for a wide range of establishments including schools, restaurants, pubs, places of worship and hotels, and commercial offices.
Curtains can be designed and made to measure to be functional as well as decorative. For example in a school, hotel or office, you may want heavier, lined curtains to block out noise either from other spaces or from road traffic. Or if you are using a space to screen films for training, presentations or entertainment, you may need blackout curtains.
Equally, you may need something lighter weight that dresses the window, lets in the light but prevents sun glare.
Whatever your needs, Camstsge can advise you on the most suitable choice and can make them in your corporate or school colours.
Colour and design is a major consideration for our high-end restaurant clients who need bespoke curtains to match their theme. Owners of large private houses may want something more traditional with swags and tails.  While pubs and clubs have other considerations: as well as looking smart and in keeping with the theme, the curtains need to be durable and cleanable too. While places of worship and crematoriums need sombre yet rich and often elaborate curtains in keeping with the surroundings.
Besides designing and supplying the curtains to your specification, Camstage also supplies and installs the most appropriate track to support and make it easy to operate the curtains.
Camstage supplies only the very highest quality curtain fabrics from manufacturers we trust and who have a long and proven history. All our curtains are fire proof, conform to British standards, and, of course,  meet health and safety regulations.