Stage and theatre curtain cleaning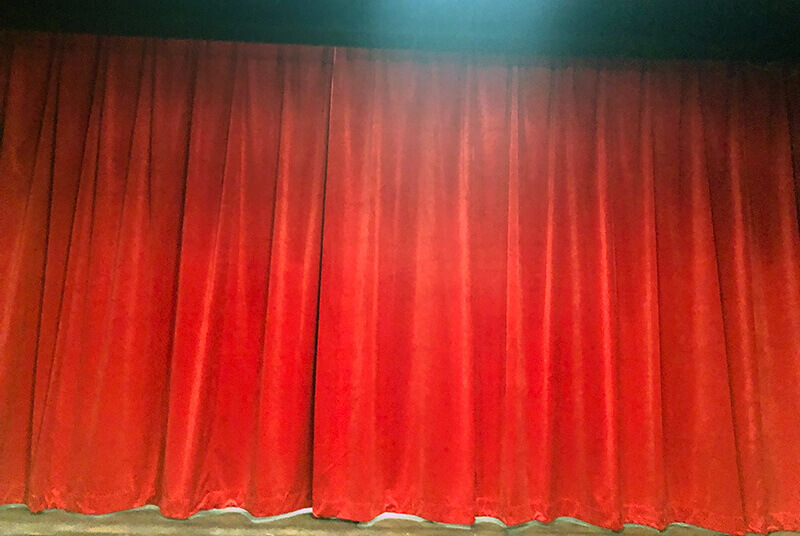 Here at Camstage, we love to help our clients by providing a curtain cleaning service with a difference, no matter how big or small. Our service can include a site visit to take the curtains down, including all your stage wings, borders and intermediate stage curtains. Our engineers will take them away to be processed and return to site to reinstall your fresh clean curtains.
If there's any small alterations that need to be done, which are fixable we will ensure to have that done whilst they are in our hands. If you need to have your curtains refire proofed and certificated again, we will happily do this for you. If you can't show a proof of your curtains current fireproof rating including what the curtains make up is, we will have them proofed for you.
As an additional service, when we return to install the curtains you can request to have your equipment serviced with one of our Preventative Maintenance Services, giving you peace of mind that your equipment is running to its full potential.
You do not need to worry about taking them down.
You have no need to worry about packaging and sending them away.
You do not need to worry about putting them back into place.
We will have them proofed for you and certificated for your insurances
We will service your equipment on site at the same time