Camstage supplies, installs all types of stage, theatre curtains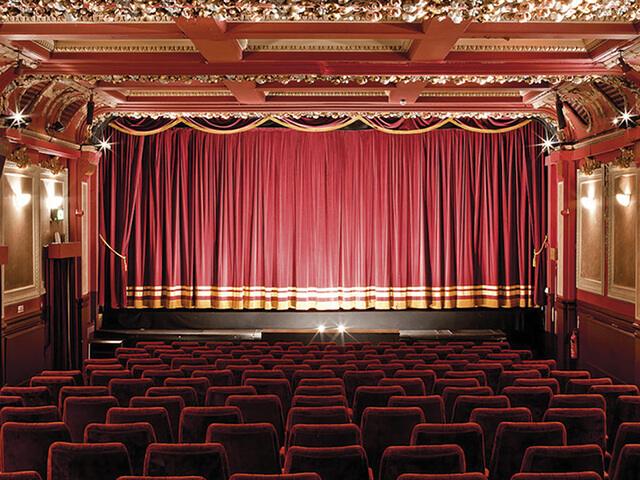 Camstage Ltd. offers curtains to cover every conceivable type of commercial space and project. Its most popular products are traditional stage curtains. But the company's products include curtains for projection, sound, windows and walls. It uses a variety fabrics to fashion curtains that create solutions for governments, businesses, schools, museums, and churches.
Curtains work as permanent installations. They can star at one-time events like award ceremonies and product launches. Curtains can increase the flexibility of a space. They can offer a cost-effective method for renovation.
Camstage, founded in the UK in 1989, has supplied top-notch curtains worldwide. All curtains are manufactured to high standards and in accordance with fire and safety regulations.
Its staff bring your vision to reality on time and within your budget.
Curtains by function
Explore some of these possibilities:
For traditional stages: Curtains, wings, tabs, borders.
For projection: Backdrops, chromakey, scrim, cinema masking.
For sound: Acoustically absorbent or transparent
For walls: Wall pleating, backdrops, fabric grids
In multi-use rooms: Room dividers, perimeters
Speciality uses: Fire curtains, blackout, laser proof
For windows: Hotels, commercial, educational
For special events and exhibitions: Backgrounds, gauzes, glitter, star
Resources for curtains
Camstage offers many different types of fabrics for curtains. A searchable database is available so you can see what might meet your needs.
We also created some information about curtain types, curtain styles and advice on how to measure for curtains.
Available fabrics with sample option
Styles and types
Take a look, then contact us to discuss your needs.