Camstage creates convenient spot to keep up and speak up
A name change and expansion of Latest News will help customers, clients and fans of Camstage Ltd. keep up and speak up with the UK's leading suppliers and contractors of film screens, projectors, curtains and other parts needed for entertainment spaces.
News & Views defines the concept of telling more about the UK's leading cinema supplier, and offering more ways for customers to share their views.
News & Views still will spotlight what is new in the industry and major announcements about Camstage.
New on web site
Now you will know when we add content such as our new information on seating and projectors and lighting bars and wall carpets.
We also are going to point you to new projects on the website, like our recent update of what we did at a refurbished castle in Germany.
Plus we will showcase new products offered by Camstage.
For instance, in August 2013, we added a product that is whimsy and practical. Imagine clouds hanging from a classroom ceiling or a life-size checker board lining a wall. These CamStyle™ acoustic panels decorate and help control the acoustics of a room.
Best work, price and now knowledge
Director Franco Camastra pledged the best work at the best prices in 1989 when the company that became Camstage Ltd. was founded. Camastra had worked at enough places and for enough people to know the work could be done better. As the company got ready to celebrate its 25th year in business, director Franco Camastra realized it was time to do more to share its stories of success.
Although the company has been online since 2001, the main focus was a small website and email. In 2013, Camstage began working with a professional web team, including writer Elaine Swift. A comprehensive site, including an extensive Knowledge Base, was launched in early 2013. Although that web team firm no longer exists, Camstage has continued to use professional web professionals to supplement its own work online.
Camstage staff continue to add articles to help educate potential clients.
"We are helping people understand what they need," Franco said.
"We want our customers going in thinking they know what they want and then going out knowing," Franco said.
Camstage also is improving its online shop Stage-Shop.com
Camstage discovers social media
Camstage jumped into Facebook, Twitter, LinkedIn and GooglePlus in 2013.
Franco said that the social media tools mean the company will go where its customers - current and potential - are. 
"Think of News & Views as a one-stop information source as we try to include notes on our action across the Internet" Franco said
Communication tools added
Camstage has been growing so rapidly through a variety of platforms we knew now was the time to expand Latest News to reflect all the news.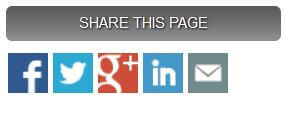 You also are invited to leave comments on our site.
You will find Share buttons on many pages on the website. That will make it easy for anyone to share information to Facebook, Twitter, LinkedIn and GooglePlus. 
Published January 2014; updated April 6, 2017