Auditorium

speaker installation & repairs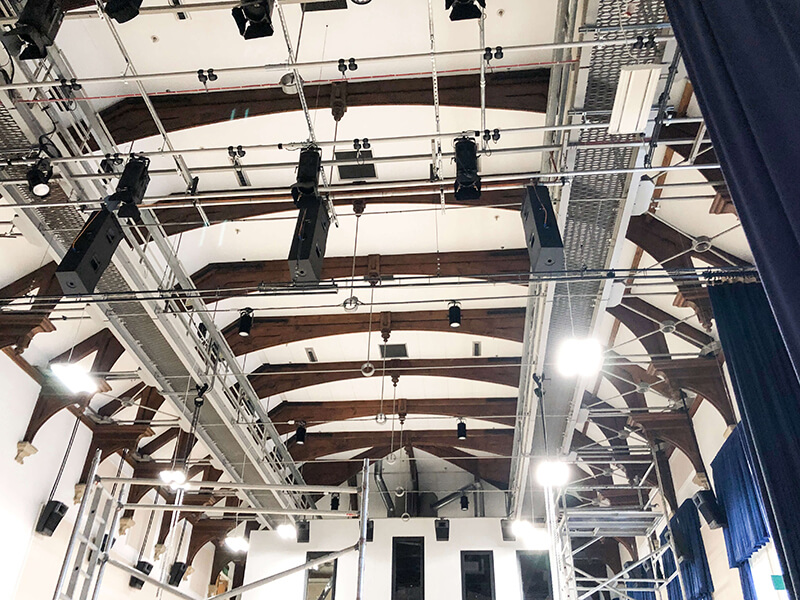 Here at Camstage we have been installing and servicing speakers, replacing drivers for all types of behind-the-screen speaker cabinets as a service to our clients for years. We have installed surround speakers in cinema's auditoriums and Arrays for theatres.
When we need to replace the driver changes in your venue, sometimes we find that it's easier for the client to supply the new drivers and speakers and have them ready on site on the day of installation. For the installation, just a few photos to see how we can arrange access is usually all we need.
Installing Atmos ceiling speakers is a precise process, working with the drawings to get the positioning right is crucial. So having these on site ready on the day of the installation is important.
We will always find a solution for installing speakers in different types of ceilings. Venues can have all different types of ceilings for example false ceilings where you can have any amount of space above you. We will find the appropriate fixings you need, especially around air ducting for example! If your venue needs bespoke bracketry, we can manufacture this for you.
We have a dedication to our customers to make sure everything is perfect and your expectations have been exceeded before we leave. We ensure speakers and drivers are wired in on the day of the install and we will not leave without one of your technicians or staff members completing a sound test first.