Duke's @ Komedia pops with ClothGrip™ acoustic wall and ceiling panels.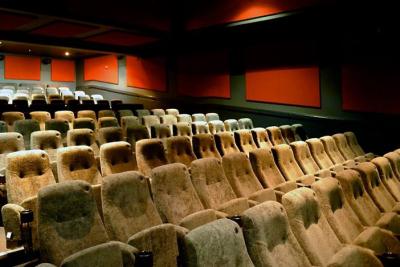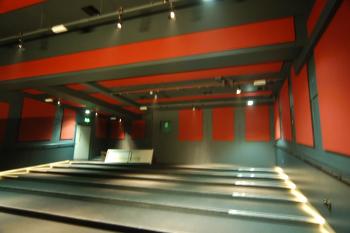 A desire to make Brighton's pride - Duke's @Komedia - modern and contemporary led to one smart recommendation from Camstage Ltd, one of the best suppliers and installers in the UK's cinema industry.
The Camstage project manager knew its own invention, ClothGrip™ Acoustic wall and ceiling panels, would improve the acoustics and look of the cinema. The wide range of colours easily allowed the designers to pick the perfect combination for two screening rooms, lobbies and staircases. The product ensured a quick install by a Camstage crew.
The owners say their building was a Tesco grocery store in the 1970s. Then an entrepreneurial collection of theatre professionals reopened it in 1998 as the Komedia. That was a good addition to the historic and iconic North Lane area, filled with the shops, cafés and restaurants.
About 20 years later, the Duke of York's Picturehouse took over the music venue on the first floor to open the first new cinema in Brighton in decades.
Camstage has a long-standing relationship with Picturehouse and was selected for the acoustic work. The ClothGrip™ panels are in the two screening rooms and the staircase leading to a cabaret and studio theatre below the cinema.
Duke's opened in December 2010 and is a co-host of the Cinecity, Brighton Film festival annually in November/December.
Camstage was formed in 1989 and is known as a leading UK supplier to the cinema and theatre industries. Products include projection screens, stage curtains and acoustic wall panels needed in cinemas, theatres, places of worship, crematoriums, educational facilities, home cinemas and other venues. Services include design, installation and maintenance.