Perimeter tracks and figure of eight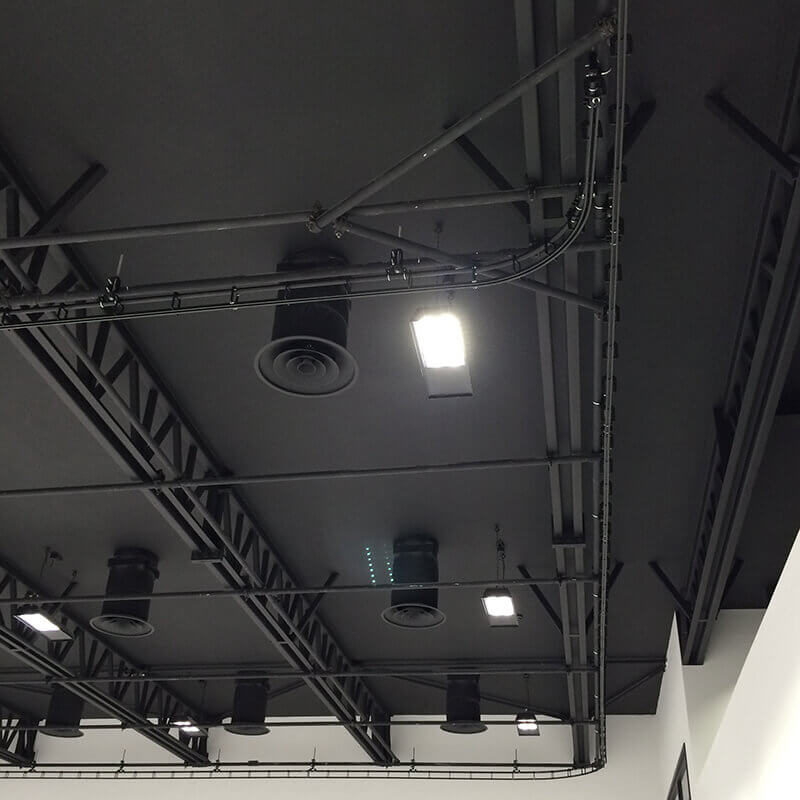 This is a neat and cost-effective way to convert a space such as a sports hall into a conference room in a matter of minutes. The curtains will acoustically balance the room and hide any equipment or products that need to be out the way. It can be quickly and easily reverted to its primary use by retracting the curtains into their 'parked' position.

Perimeter tracks and figure of eight tracks are mostly walkalong operated, they can hold multiple curtains. We'd recommend a width of four meters per single curtain. The runners are free-running so this will make the curtains easy to move, giving the room lots of flexibility when curtain positioning is crucial. For example, if your studio needs a chromakey curtain in a certain position, or if you have a venue that needs to show access to the exits. You can turn a school gym into a performance room in just a few moments.

Tracks are custom built to order, they can be wall-mounted, ceiling-mounted, mounted to 48.3mm barrel, or a mix of all by our in-house engineers.