Camstage opens the door on a new era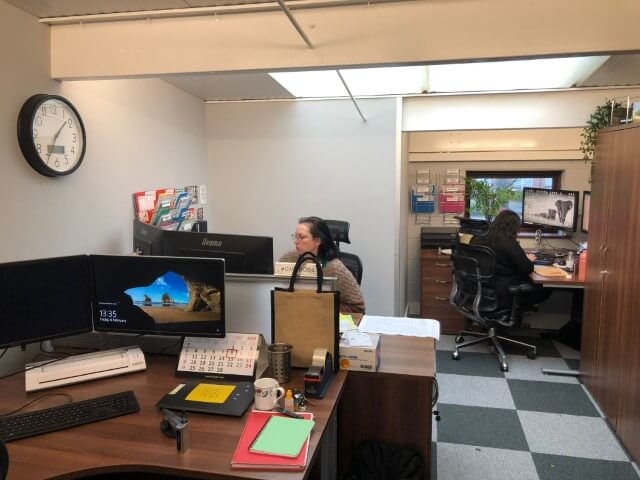 A new location for Camstage positions the company for growth. Camstage Ltd. combined its office and warehouse operations in a move to Batford, a village in Harpenden, England.
The new location in Batford Mill Industrial Estate is with easy access to Luton and St. Albans.
"We are happy to find a place that lets us merge our operations to serve customers better," said Franco, a Camstage director.
Camstage specializes in cinemas-quality screens, stage curtains and acoustical solutions for performance spaces.
"As we started our 30th year in business, we knew we needed to change how we operated," Franco said. 
A bigger warehouse lets Camstage keep more products easily accessible.  A bigger office reflects the company's growth.
"Our new space includes access to a larger meeting space," said Sue, a Camstage director. "That helps us as we take on bigger development projects."
Camstage branches out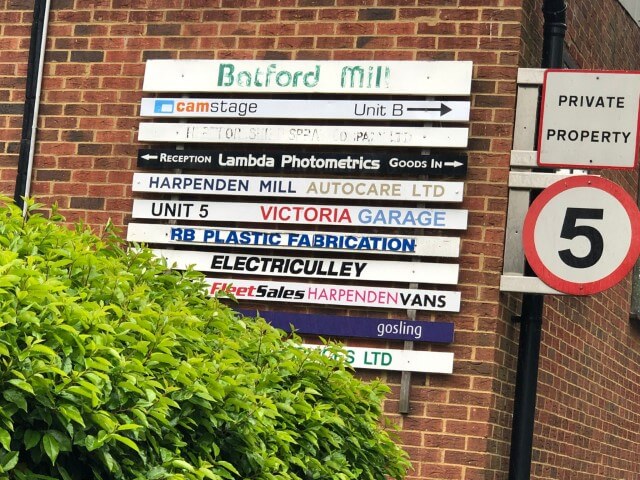 Although Camstage often is known for its cinema renovations and projection screen repairs, the company offers more. Recent projects include project management, load testing, and the design of a burlesque theatre.
The move also puts Camstage close to Audio Visual Products, a company specializing in automation services.
"We find more and more companies want to automate their operational systems for lighting, sound, heating, etc.," Franco said. "It is the 'smart home' concept for businesses. "
In addition, the company needed more work stations in the office.
For instance, project proposals often include a 3-D rendering.
"James is wonderful at taking a vision of a room and bringing it to reality in a graphic," Sue said. 
It is another way to present information to a client. The new space gives the company room to add tools and people.
Sue also noted that it is easier to track materials and supplies with the warehouse at the same site.
Camstage sells and installs its own products like ClothGrip, an alternative to pleated wall drapes. It also installs products from its suppliers.
The company's core work is curtains, projection screens and acoustical wall solutions for performance spaces. But the firm also can complete an entire performance area - floor to ceiling, wall to wall. It can build new or refurbish. Camstage can do part or all of a project. It can even work as a silent partner.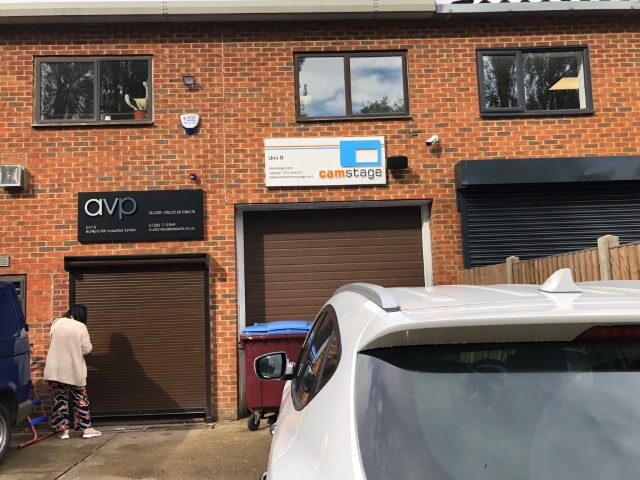 "We needed more space so we could deliver services on time," Franco said.
The company is now based at Batford Mill Industrial Estate, Lower Luton Road, Harpenden, Herts AL5 5BZ
A former flour mill and other facilities now offer businesses spaces and services in a convenient location. Old Batford Mill is near the River Lea just 1 mile from Harpenden town centre. Camstage's new facilities also offer easy access to the M1/M25/A1M, Luton Airport and fast rail links to London.

Camstage works worldwide
Camstage was founded in 1989. It is based in the UK but travels worldwide to install, maintain and repair stage curtains, projection screens, and acoustic wall solutions. Camstage also offers  other equipment and processes cinemas, theatres, and businesses need for performance and projection spaces.
Clients include businesses you'd expect for a company known for its work with projection screens: Odeon and PictureHouse. Camstage also has installed screens at the Getty Estate, LegoLand Windsor, McLaren Automotive, and the Woburn Safari Park.
Camstage's work with curtains grace numerous stages. Camstage curtains also are in places like Reading Creamatorium, BAE Systems, IWM, OBS, and Sadler's Wells. 
Services include design, installation and maintenance.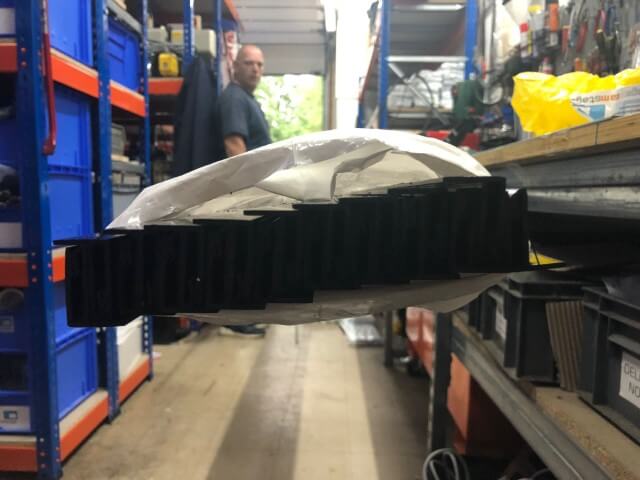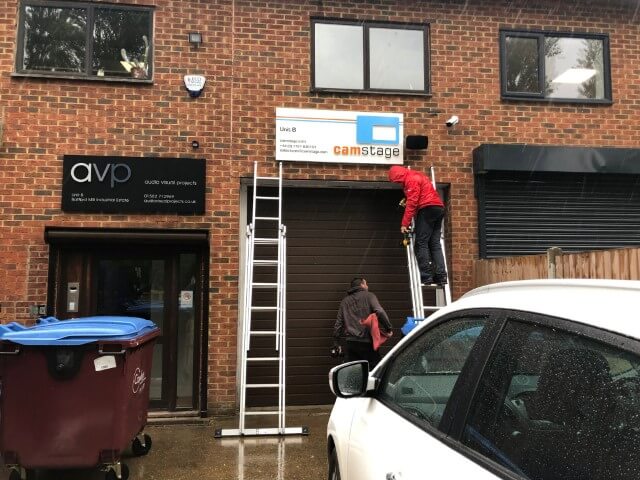 Email Camstage at sales-team@camstage.com, fill out the contact form or call +44(0) 1727 830151 for more information.
Originally posted Feb 8, 2019