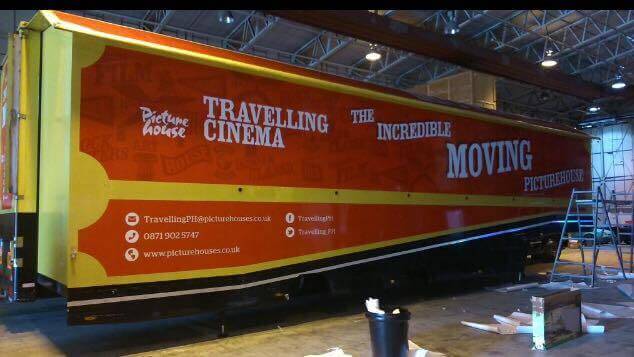 Camstage installs screen in mobile cinema
Did you see the Twitter shout out to Camstage about its work on a cinema that will move around the UK?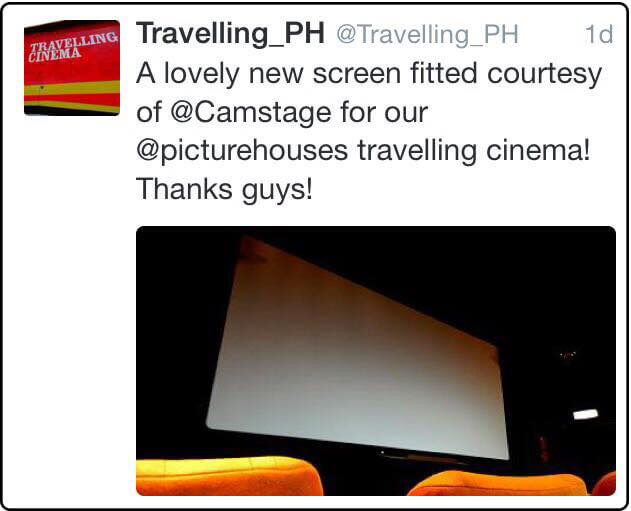 Hitting the roads soon is a 360-horsepower, 56 foot-long, 30-tonne cinema from Picturehouse.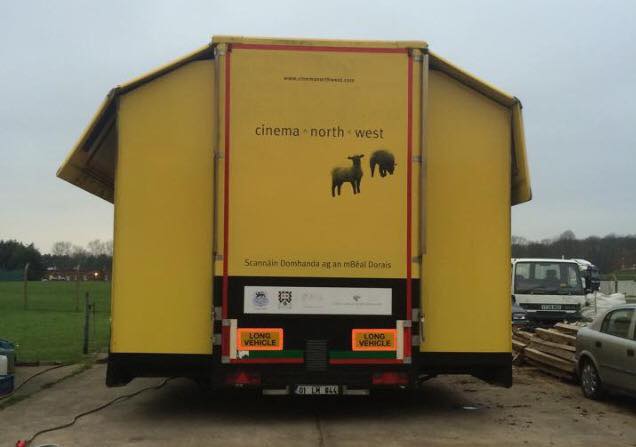 The UK's fourth largest cinema operator with 20 sites has rebranded the trailer inside and outside. Changes include new graphics on the vehicle and a new screen inside.
Camstage took a few photos during the early restoration stages. In one, Geoff Newitt, the projection engineer for Picturehouse, checks out the newly purchased mobile cinema. Then Camstage's Kiel waits as the trailer is opened so he can access the screen in Rendlesham. Kiel brought in his own water, mixed the cleaning solution and then spent hours scrubbing the screen. The effort resulted in an acceptable screen. But it didn't take long to determine the refurbished screen did not match Picturehouse's high standards. PictureHouse decided to spend more money and chose Camstage to install an up-to-date screen.

A new Matt white screen is installed and the cinema will soon be on the road bringing a Picturehouse cinema to areas where none exist.

The after photos by Picturehouse highlight some of the changes.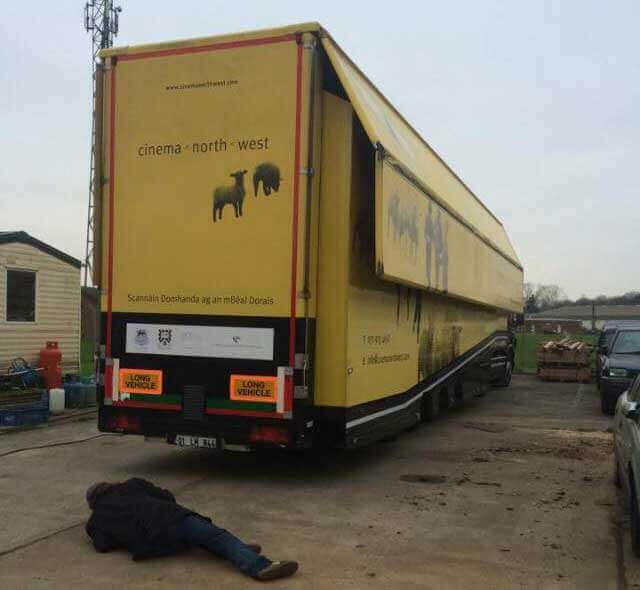 Picturehouse Cinemas was formed in 1989 to challenge the multiplex model and provide cinemas that serve their communities in city-centre locations.
Today the company owns 20 sites. Its web presence includes a blog and an Our Screen site that allows people to choose a film and friends.
Camstage a leading supplier to professional theaters and cinemas in the UK, loves satisfied customers -- especially those who share their opinions on social media.