Camstage installs acoustic walls at Dulwich Picturehouse
Movies are showing at East Dulwich Picturehouse in London in a building Camstage Ltd. helped renovate.

Camstage, a leadng supplier and installer for professional cinemas and theatres in the UK, is part of a team helping the national cinema business convert the St Thomas More Hall, a former social club, into a 3-screen cinema with ancillary cafe/ bar space.
The changes required adding to the building as well as interior renovations. The newly renovated space has had opening dates as early as 2014. Patrons saw the renovations and films starting April 18. Patrons saw semi-reclining seats in acoustical-pleasing rooms.

Contributing to the good sound are ClothGrip wall coverings installed by Camstage. The walls compliment the rich surrounding.
Camstage invented the ClothGrip product, a frame that holds foam and cloth to increase flexibility during on-site installs at cinemas and theatres. Camstage first used it at Frankensten Theatre in Raine Germany. The UK-based company now offers a variety of options routinely for new builds and remodelings to get the acoustics right so the audience experience in the cinema is good.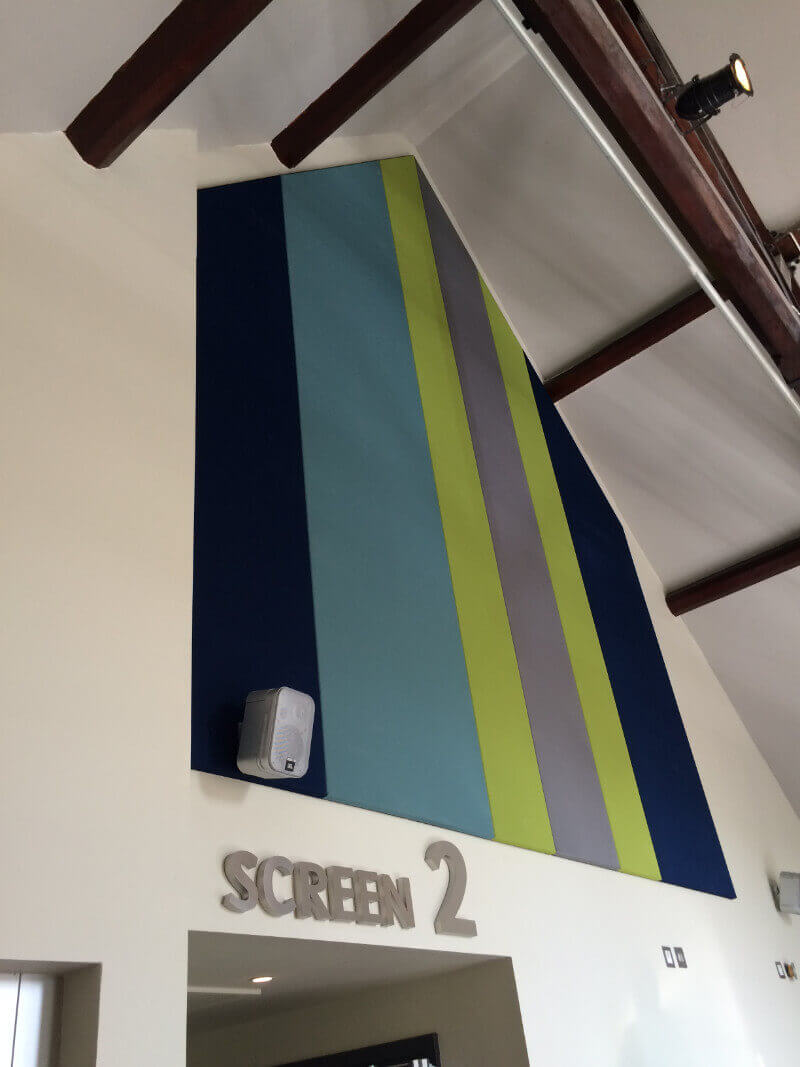 Camstage installed ClothGrip in the lobby and three screening rooms. Ground was broken July 4, 2014, at Dulwich. Screen Daily then told folks then to expect a small courtyard garden to the rear and state of the art digital projection and sound technology. Picturehouse delivered. Designers tried to preserve The architectural integrity by revealing the beam work once hidden by suspended ceilings. In addition, a green roof provides a kitchen garden for esoteric British herb and salad varieties, served downstairs as part of the café's fresh food menu, according to Screen Daily.
Picturehouse Cinemas was formed in 1989 to challenge the multiplex model and provide cinemas that serve their communities in city-centre locations. Today the company owns 20 sites. Its web presence includes a blog and an Our Screen site that allows people to choose a film and friends.
Camstage was formed in 1989 and is known as a leading UK supplier, installer and maintainer to the cinema and theatre industries. Products include projection screens, stage curtains and acoustic wall panels needed in cinemas, theatres, places of worship, crematoriums, educational facilities, home cinemas and other venues. Services include design, installation and maintenance. Email us anytime at info@camstage.com or call +44(0) 1727 830151 Mondays through Fridays 9 am-5 pm GMT for more information.